FOLITEC
Measuring and Test equipment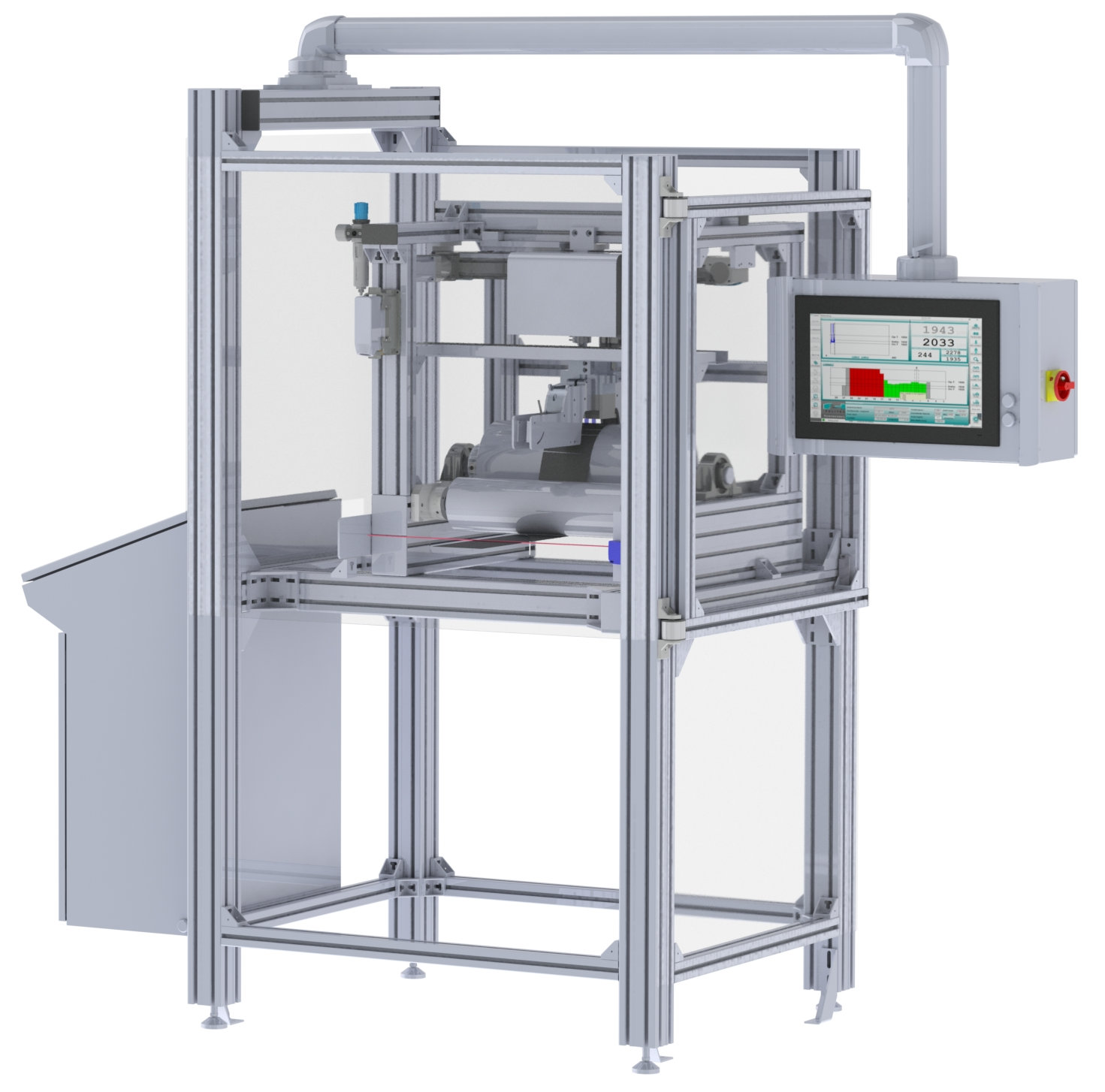 Why customers choose FOLITEC online thickness measurement system !
Our customers are determined to take advantage of all available benefits and opportunities to maintain or increase the optimum profit as quickly as possible. This is achieved by saving raw materials and energy and by avoiding annoying and expensive complaints.
A thickness measurement system behind the calender or doctor blade helps to optimize and control the process in the important areas. In addition to this practical benefit, our customers also choose FOLITEC because with us they have a flexible partner when it comes to individual solutions in the hardware and software sector.


Where FOLITEC online thickness measurement gauges are used


Our inline measuring machines are often used in the production of films. The thickness, width, length and weight per unit area of the goods are determined there. Foils, sheets and strips, i.e. web-shaped goods, are measured during ongoing production.
By using the continuous thickness gauges, the production process can always be run purposefully at the desired tolerance limit or tolerance profile. This allows the extruder, calender, squeegee etc. to be adjusted precisely in the shortest possible time.
FOLITEC ONLINE THICKNESS MEASUREMENT SYSTEMS AND SERVICES / ENGINEERING
What are the benefits of FOLITEC online thickness measurement systems
Our Online thickness systems are worthwhile for our customers in several ways:
- High time savings for the machine operator, as regular and time-consuming random checks with thickness gauges by hand are no longer necessary. This leaves more time for other work.
- Enormous quality improvement through the production of a very evenly thick web.
There are no "piston rings" in the foil coil. Irregularities in the web are immediately detected by the inline thickness gauge. The exceeding of tolerance limits is indicated optically or acoustically.
- Maximum energy saving by using all available resources.
- Increased satisfaction and enjoyment at work, because processes can be better controlled and mistakes avoided.

Which technical advantages FOLITEC online thickness measurement gauges offer


There are a lot of technical reasons which speak for thickness gauges from FOLITEC and with which we stand out from our competitors:
- The measurement is independent of fluctuations in density, moisture and color.
- The non-contact and direct measurement guarantees a particularly reliable and exact measuring result.
- The measurement is not influenced by
- Fluttering of the measured material
- Eccentricity of the measuring rollers
- Vibrations of the environment
- Deflections of the traverse
- Our measuring procedures are not subject to any medical or other official requirements.
- Calibration is simple or is performed automatically. The models of the MPI-586 series are calibrated manually with the usual thickness standards made of plastic / ceramic from FOLITEC.